CTOS Digital on track for better growth
Article was originally published by TheStar.com.my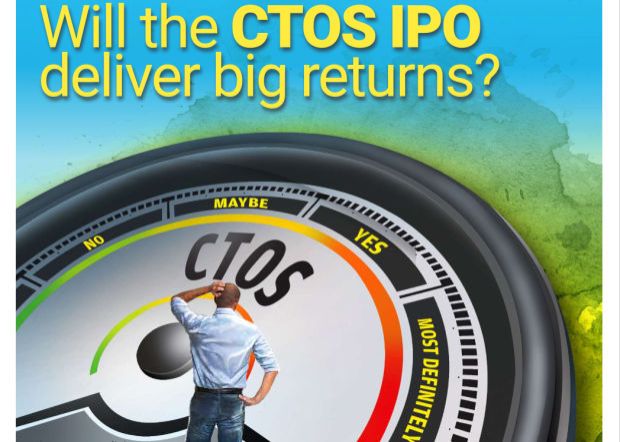 PETALING JAYA: CTOS Digital Bhd, en route to list on the Main Market on July 19, is on track for better growth in 2022 and 2023, says UOB Kay Hian Research.
The research unit noted that CTOS had recorded a stellar two-year compounded annual growth rate net profit of 15% in 2018 to 2020.
It opined that this growth momentum was sustainable, mainly driven by resilient earnings visibility from its large corporate customer base in Malaysia, incremental revenue from newly-acquired associates – Basis Corp and Business Online (BOL), further vertical expansion into and strategic acquisition of selected companies and meaningful credit growth which spurs demand for credit and risk information solutions.
It also said that CTOS had distinctive advantages when combining traditional datasets with advanced analytics and consumer contributed data. The anticipated progressive recovery after the disruption of Covid-19 is expected to stimulate the loan growth momentum, complemented by accelerated commercial lending under the current low interest rate regime.
UOB Kay Hian Research expects the credit reporting industry in Malaysia to tag on this credit demand growth, assuming more credit pulls result in potential income pulls for credit assessment solutions.
Since its founding in 1990, CTOS Digital has established its dominance as the leading credit rating agency (CRA) and digital credit data solutions provider in Malaysia with over a 70% market share.
In 2020, the group acquired stakes in Basis and BOL, which are both significant local players in Malaysia and Thailand, respectively. "The synergistic partnerships are expected to help CTOS expand its footprint and expand further into the Asean market where it is a leading regional credit bureau, " said the research unit.
Due to the stringent regulatory landscape, there are only seven registered CRAs in Malaysia.
CTOS has accumulated a large credit database which comprises about 15 million consumer and eight million business profiles.
"The extensive access to key financial databases and credit history helps CTOS to stay ahead of competitors with higher earnings margins and serves as an economic moat that new entrants will find hard to replicate, " said UOB Kay Hian Research.
The research unit has initiated coverage on CTOS' stock with a "buy" call and target price of RM1.32 based on 40 times the 2022 estimated price-to-earnings (PE) ratio.
This is largely in line with the industry's three-year PE mean of 37 times.