CTOS launches Malaysia's biggest IPO year-to-date at RM1.2bil
Article was originally published by New Straits Times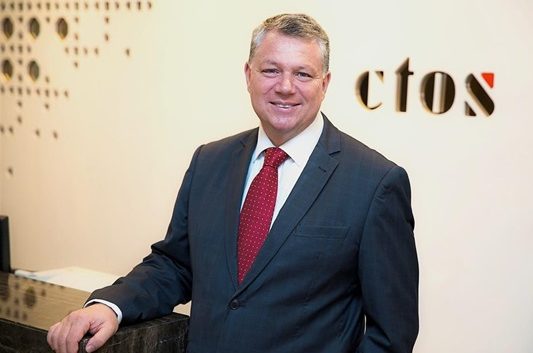 KUALA LUMPUR: Credit reporting firm CTOS Digital Bhd has launched its initial public offering (IPO), Malaysia's biggest listing for the year so far.
The IPO is expected to raise RM1.2 billion including more than RM900 million from an offer-for-sale allocation by existing shareholders of 900 million shares at RM1.10 per share.
CTOS itself is raising RM220 million with the issuance of 200 million new shares at RM1.10 each.
CTOS's listing is the largest since Mr DIY Group (M) Bhd's RM1.5 billion IPO last year. Both Mr DIY and CTOS come from private equity firm Creador's stable.https://f95fd51011133f695f0cb32de700d711.safeframe.googlesyndication.com/safeframe/1-0-38/html/container.html?n=0
CTOS said it had garnered strong support from local and global institutional investors, constituting the largest number of institutional investors participating in a Malaysian IPO.
A total of 23 cornerstone investors participated in the institutional offering of the IPO. They included the Employees Provident Fund, Permodalan Nasional Bhd, Aberdeen Standard Investment, AIA, Eastspring Investments, FIL Investment Management and JP Morgan Asset Management.
The company expects to be listed on Bursa Malaysia's Main Market on July 19.
"CTOS' growth story, combined with an innovative, comprehensive product offering, has proven to be a compelling one," chief executive officer Dennis Martin said at the company's virtual prospectus launch today.
"The tremendous support from notable local and global institutional investors reflects their confidence in our strong track record and growth trajectory as we advance," he added.
Martin said CTOS would establish a dividend policy of 60 per cent of profit after tax and minority interests (Patami) to reward its shareholders.
CTOS' revenue grew 24.1 per cent to RM42.3 million in the first quarter (Q1) ended March 31, 2021, to RM42.3 million from RM34.1 million recorded previously.
Its normalised Patami for the quarter grew 73 per cent to RM16.4 million from RM9.5 million a year ago.
The company's Q1 performance outpaced the growth from the financial years ended December 31, 2018 to 2020 (FY18 to FY20), where the group posted a 12.8 per cent CAGR in revenue, from RM110.5 million to RM140.5 million.
Normalised net profit attributable to shareholders recorded a quicker CAGR of 22.2 per cent, jumping from RM30.5 million to RM45.5 million from FY18 to FY20.
Asean countries had a cumulative credit reporting market size of RM990.5 million in 2020.
It was expected to grow at a compounded annual growth rate (CAGR) of 10.8 per cent between 2021 to 2025 according to independent market research by IDC Malaysia.
The CAGR will be relatively higher than the projected 7.5 per cent and 5.3 per cent CAGR in the United States and the United Kingdom.
Malaysia's credit reporting market size is slated to expand at a CAGR of 13.2 per cent, a much faster pace than the Asean, US and UK markets.
CTOS is the holding company of CTOS Data Systems Sdn Bhd.
It has an associate stake in Business Online Public Company Limited in Thailand, making it Asean's leading credit reporting bureau.
Martin said CTOS aimed to allocate some 65 per cent of its capital expenditure to improve its information and technology, and data analytics infrastructure in the next two years.